PARKING
Onsite and Roadside parking
Mobility access available
MEETING TIMES
We meet for worship
every Sunday morning
at 10:30am
WHAT TO EXPECT
ON SUNDAYS
Stepping into a church for the first time can take a bit of courage, but we're here to help. Dress as formal or informal as you like - wear what's comfortable. If you are a parent or caregiver with babies or toddlers, we welcome you. Having children included during the service is a normal part of church life for us, but there is a creche room available should the need arise.
The people are pretty relaxed, easy going, and our Sunday services are structured. This helps all of us to worship well. Here's what a typical service looks like:
A greeting, a call to worship, and a prayer
We regularly confess our sin, and hear God's assurance of our forgiveness
Together we affirm our faith as found in the Apostles' or Nicene creed
Through song we praise God, expressing our hearts and gratitude
An expository sermon is preached in order to explain and apply the Bible
We conclude with a prayer and blessing, followed by morning tea together
On the second Sunday of each month we celebrate the Lord's Table (Communion)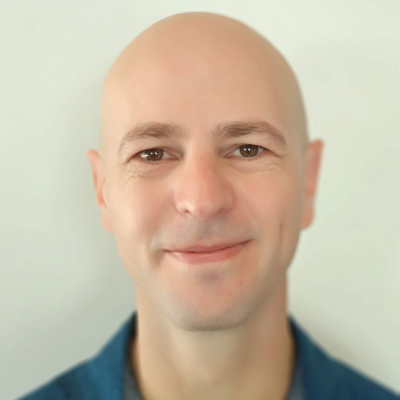 "I'm thankful that you've looked at our website. My wife and I, along with our three children (now five) moved to Gisborne in 2016. We love it here. I'm thankful for the privilege of pastoring Grace Church and I look forward to meeting you.
At Grace we acknowledge that we are imperfect people looking toward a perfect person, Jesus. And we look to Jesus through the Bible as the only reliable means by which to understand his life, death and resurrection. I warmly invite you to join us in this mission for the good of our communities, neighbours and friends."