NAU MAI. HAERE MAI.
WELCOME.
All Welcome. No Vax Pass Required.
Health and safety measures shown below.
No 'Vaccine Pass' system will be utilised at Grace Church
We'll continue holding public worship services
Healthy practices are being observed. See below.
Our services will be recorded and made available online*
*The reason we're making content available online is to accommodate those who are unwell, or feel vulnerable to infection at the present time. We are working to hard to respect the consciences of all, and we ask the congregation to maintain this respectful unity among fellow believers who hold differing views on the government's 'health and safety' measures.
STAY HOME IF SICK
If you're feeling unwell or have symptoms of a transmittable illness, please stay home until you have recovered. Anyone who appears symptomatic may be asked to return home. Also, if you've been around anyone with Covid-symptoms, stay home until you're sure you're not putting anyone else at risk.
SCAN THE CODE
We have 'contact tracing' QR codes at the entry points to the hall. Please make use of these with your mobile phone app. If you don't use a QR code scanner, please sign in manually using the registration sheets provided on tables near the entrance.
SANITISE HANDS
Liquid hand steriliser is available at all entry points, and other locations in the building. We ask you make good use of these throughout the morning. Also wash and sterilise hands thoroughly whenever using bathrooms or touching common surfaces.
MASKS AVAILABLE
Single use face-masks are available at the main entry for those who desire to make use of this precaution. The ministry of health recommends the use of face masks. We give one another freedom to make conscientious decisions about masks.
PARKING
Onsite and Roadside parking
Mobility access available
MEETING TIMES
We meet for worship
every Sunday morning
at 10:30am
WHAT TO EXPECT
ON SUNDAYS
Stepping into a church for the first time can take a bit of courage, but we're here to help. Dress as formal or informal as you like - wear what's comfortable. If you are a parent or caregiver with babies or toddlers, we welcome you. Having children included during the service is a normal part of church life for us, but there is a creche room available should the need arise.
The people are pretty relaxed, easy going, and our Sunday services are structured. This helps all of us to worship well. Here's what a typical service looks like:
A greeting, a call to worship, and a prayer
We regularly confess our sin, and hear God's assurance of our forgiveness
Together we affirm our faith as found in the Apostles' or Nicene creed
Through song we praise God, expressing our hearts and gratitude
An expository sermon is preached in order to explain and apply the Bible
We conclude with a prayer and blessing, followed by morning tea together
On the second Sunday of each month we celebrate the Lord's Table (Communion)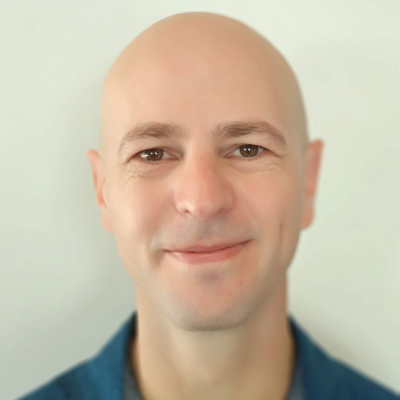 "I'm thankful that you've looked at our website. My wife and I, along with our three children (now five) moved to Gisborne in 2016. We love it here. I'm thankful for the privilege of pastoring Grace Church and I look forward to meeting you.
At Grace we acknowledge that we are imperfect people looking toward a perfect person, Jesus. And we look to Jesus through the Bible as the only reliable means by which to understand his life, death and resurrection. I warmly invite you to join us in this mission for the good of our communities, neighbours and friends."